With the cricket season about to kick-off staring with 45 days of the IPL, followed by the pinnacle of championships, the ICC Cricket World Cup in England, it's time to stock up on your favourite cricket jerseys in support of your team! Before we move on with the article, get your hands on the latest collection of cricket jerseys because the cricket fever is about to begin and you don't want to miss out on all the celebrations.
Ever since coloured jerseys were introduced in 1977, teams have experimented with various kinds of jersey designs that have almost become iconic to their own eras. For all you cricket fans, we are going to take you down memory lane as we feature what we feel are the 5 trendiest cricket jerseys of all time:
1. Sri Lanka (2015)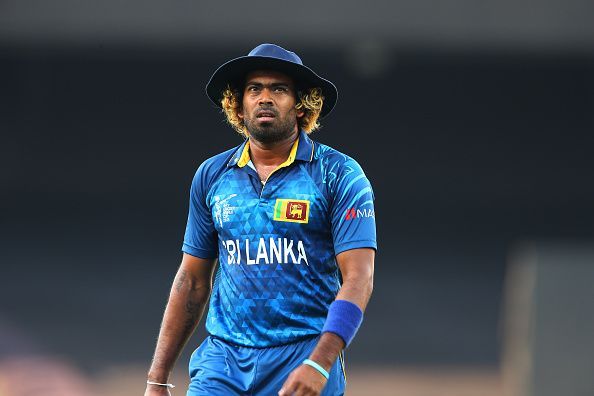 The Sri Lankan cricket team upped their style quotient in 2015 when they opted to add a whole lot of textures and patterns to their usual cool blue jerseys. A dash of yellow on the collar added a nice contrasting colour pop to complement their flag colour.




2. New Zealand (2014-16)
Known for their iconic black jerseys ever since they picked that as their primary colour in 2000, the Black Caps (as they are known), surely have the classiest kit on-field. Their 2014-16 jerseys got a cool addition of blue to it which added to their already bold demeanour. The team has retained their black jerseys ever since which has become synonymous with the Kiwis.
3. India (2011)
The Men in Blue have had quite a few iconic jerseys over the years, starting with the famous Wills sponsored Jersey of 1999 or their dark blue kits of 2009-10, but our favourite and most memorable jersey (for obvious reasons) is their 2011 World Cup winning jersey produced by Nike. It featured a rich blue colour with prominent stripes along the sides, comprising of the Indian flag colours. This jersey will probably be etched in our minds for years to come!
4. Zimbabwe (1999)
While they may not be traditionally known to be the best teams on the field, the Zimbabwe cricket team sure left a mark with their bright red cricket jerseys back in the 90s! Seems like the colour change as brought them a change in luck when they stunned everyone with a surprise entry into the Super Six round of the 1999 Cricket World Cup.




5. Australia (2015)
One of the most formidable forces in the cricketing world, the Australian team has always had combinations of yellow and green in their jerseys. Their 2015 kit, in particular, was a super bright yellow gold in colour, dawned by the green stars. The team also went on to win their 5th World Cup title in this jersey.
We've seen such a myriad of cricket jerseys over the years, each bringing back memories from their own era. Which jersey according to you has been the most iconic? Tell us in the comments section below!
Related: