OTT platforms in India today have ventured into various genres with the need to engage the evolving tastes of the audience today. Hence, after dabbling with genres like thrillers, comedy, biopics – ZEE5 is now introducing a web series based on literature on their platform. This one is called The Final Call and is directed by Vijay Lalwani, of Karthik Calling Karthik fame.
Check out The Final Call here.
But, before you check out the series, here are 5 things you need to know before you start watching ZEE5's The Final Call:
1. Based On A Novel
The series is based on Priya Kumar's novel I Will Go With You: The Flight of a Lifetime released in 2016. The story is a fast-paced thriller, revolving dense themes of survival, materialism and spirituality. With a rating of 3.7/5 on Goodreads, the book has already been a massive success, thrilling readers with its suspense-filled plotline. This is ZEE5's first book-to-screen adaptation and it promises that the show will to do justice to the book, delivering an engaging and enthralling story.
2. Arjun Rampal's Digital Debut
Arjun Rampal's versatility as an actor has always been appreciated right through his two decades in Indian cinema. Remember him in phenomenal characters like Joe Mascarenhas in Rock On and Prithviraj Pratap in Raajneeti. He is seen pushing the envelope once again with this series being his debut in the world of web series. We are sure you haven't seen him in any character like this before!  
3. The Star-studded Cockpit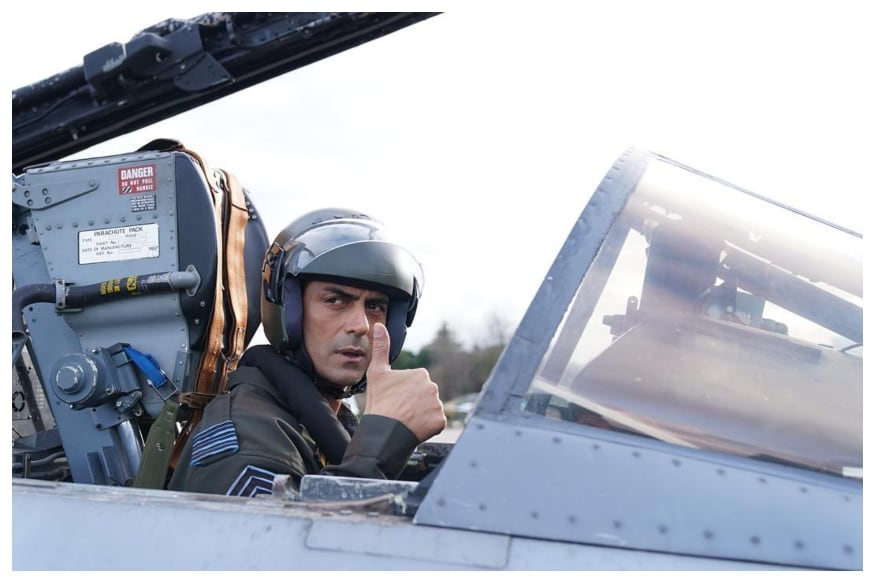 We all remember Sully and Tom Hanks stunning performance in it! Now, what if we tell you that a part of this series was also shot in the same cockpit at Sully? Arjun adds here, "Maintaining the quality of the show was very important, and they did it. I have shot in the same cockpit which Tom Hanks shot in for Sully, that was a high and an incredible experience. The production value of it is like that of an international show. Director Vijay Lalwani was very clear about it. The writing was kept as edgy as possible."
4. A Series for a Cause
As hinted at before, the series tackles some dense intellectual and spiritual themes in a thriller format. Each character in the series addresses a distinct theme and is a treat to watch. Trust us when we say this, you haven't seen anything like this before. Our personal favourite are the characters essayed by Arjun Rampal and Neeraj Kabi. Similar yet different, you shall know why we picked them once you have seen the series.
5. A Star Cast That's Worth It!
Arjun Rampal as Captain Karan Sachdev: He plays the lead role of an ex-air force pilot who now flies a commercial airline. The story journeys the emotions of this man, who is depressed and disturbed and wants to bring the plane down.
Neeraj Kabi as V. Krishanmurthi: He plays the role of an astrologer who is aware of the looming feeling of death and still maintains a calm demeanour. Surprisingly, even his family is aware of the same.
Sakshi Tanwar as Kiran Mirza: She plays the role of an Airline Chief who along with her ATC team attempts to save the day in this thrilling series.
Anupriya Goenka as Pari: She plays the role of a flight attendant whose presence in the show is extremely pivotal in nature. She finds herself stuck in many difficult situations, but is forced to maintain a very rational outlook, inspite of the situations she faces.
Javed Jaffrey as Sidharth Singhaniya: He plays the role of a flamboyant billionaire, who is in the midst of a divorce. It's a good change seeing Javed Jaffrey take on a very different personality in The Final Call.
Have a look at the trailer and tell us what your expectation is from this series, in the comments below:
Related:
5 Reasons Why You Need To Watch Karenjit Kaur